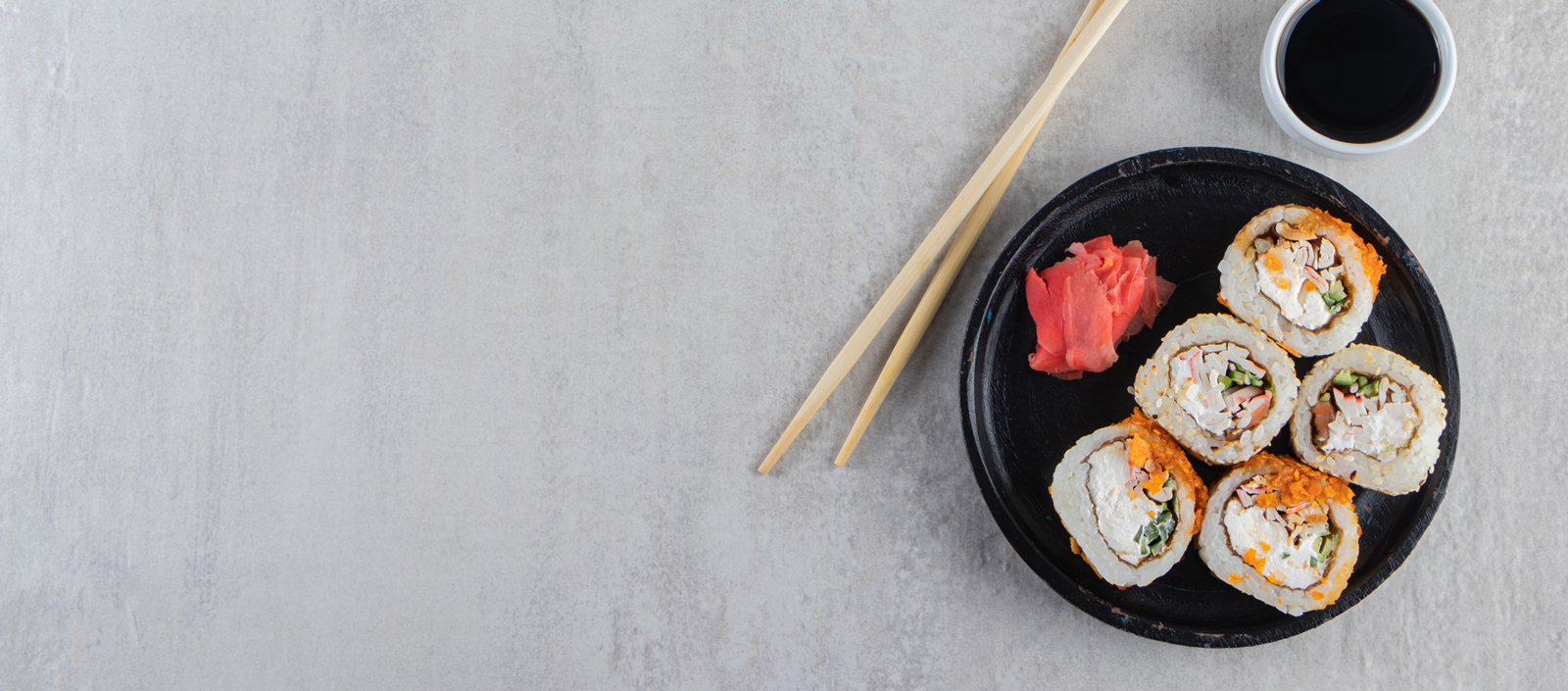 In the summer of 2016,
owners Yun and Michelle decided it was time to create Sushinet, after almost ten years of experience with Japanese cuisine and sushi. At Sushinet we aim to utilise the strength of technology at our fingertips today as well as showcase our passion in delivering the best sushi dishes that we possibly can.  We happily invite you to come and satisfy your sushi cravings with some of the most delicious and wide ranging sushi rolls available, right in the heart of Newcastle. With creative combinations, fresh ingredients and friendly prices, we're sure there is sushi here for everyone to enjoy. If you're in a hurry, just let us know: you can order over text or order online for your convenience! We'll keep in touch
A Brief introduction to Sushi
---
The sushi dishes we know of today has been a staple aspect of  the Japanese diet for hundred of years. The central ingredients of sushi including rice, raw fish and seaweed are thought to have incredible health benefits; so it is not surprising that  Japan is home to some of the healthiest and long-living men and women in the world.
There are two main kinds of rolls Nigiri and Maki
Nigiri sushi consists of a small portion of vinegar rice topped with a portion of fish, crab, egg or other toppings.
Maki is the more recognised form of sushi wherein a cylinder of rice wrapped in nori seaweed with fish or other white meals such as chicken are used to fill the role.
How is sushi good for me?
---
Sushi offers many health benefits, due to its high protein and omega 3 content. Protein is key for maintaining healthy tissues; and for immune health and cell communication. The types of sushi possibilities are endless, however, depending on the proportion of ingredients used, some sushi rolls can have up 20 or more grams of protein per roll.
The most commonly used fish in sushi dishes such as salmon, tuna, trout and mackerel contain omega-3 fatty acids. This omega-3 content can play a vital role in improving cardiovascular health, act as a natural anti-inflammatory compound and also enhance brain function in some cases.
Even the seaweed or nori encapsulating all this goodness contains high levels of essential minerals including Iodine, which is essential for hormone functions within the body as well as calcium, iron and magnesium, so you don't have to feel guilty about going for seconds…
We are also proud to say that we happily endorse black and brown rice in combination with the traditional white rice used in sushi dishes in our store. Both have a variety of different health benefits if you are looking for that extra step in clean eating.